Kite Class
Kite Class
Teachers: Mrs Maddy Pengelly
Teaching Assistants:  Mrs N Pilton  Mrs S Ashworth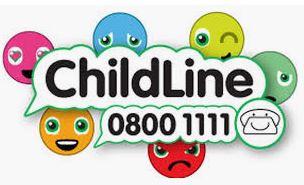 Well done for working so hard!  Work is on Seesaw. Try your best!
Please can we remind everyone to ensure their child has a fruit or veg snack to eat at break.  Also, remember we only allow water in the drinks bottles.
Weekly Spelling Tests will be on a Friday. Please print your spellings:
Kite Spellings Spring Term 2 Y4
Kite Spellings Spring Term 2 Y3
ALL YEARS :  TTRockstars   Encourage your child to develop their Times Table knowledge using this App. They have their own password which can be found in their reading journal.
Reading- If you are using the AR scheme ,please log on below and complete a quiz. Always keep reading. Read aloud to an adult daily and read to themselves for at least 20 minutes a day, preferably more. Here is a link to questions to ask when listen to your child reading. If possible share stories as a family too. Write a book review for each book you read.
Click here during school hours to complete an AR quiz. Please record your score in your planner or Home Learning Book.
A reading website that has updated lists of children's authors reading aloud and fun activities. https://www.weareteachers.com/virtual-author-activities/?utm_content=1584565321&utm_medium=social&utm_source=facebook
Class work for children who are self-isolating, or awaiting a test result:
TTrockstars should be used everyday. If no device is available, children can write out the times tables. As a guide , begin with 10X, 5X and 2X. Move on to the others up to 12X. The corresponding division facts should also be learnt.
Reading 4 times a week for at least 20 minutes is encouraged. AR quizzes  (for those using AR) can be accessed during school time.
Topic:  
 Extra details about Good Friday- To read
Maths:
Blank_Time_Worksheet  Can you tell the time? Write the time in words. Try minutes to the hour and past.
About our class
Mrs Pengelly, the class teachers, are supported by  Mrs Pilton and Mrs Ashworth.
Gallery
Kite Class News
Home learning
Please look on your classes page, work will be set or signposted at the beginning of every week.