Kite Class
Kite Class
Teachers: Mrs Maddy Pengelly
Teaching Assistants:  Mrs N Pilton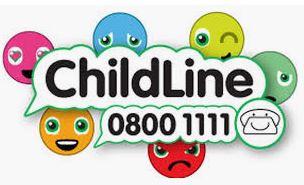 Kite Class- Summer Term 2nd Half
For the remainder of the Summer term, Kite class will be continuing their geography topic about Italy. We will be learning more about the physical aspects of this country, specifically looking at volcanoes. We will research Etna and Pompeii, watch videos of their eruptions, and create our own models. This will link in with our Science topic 'Rocks'. The class can already identify a range of rock types (basalt, limestone, marble, granite, sandstone, slate and chalk). They will be investigating the hardness of rocks and their solubility. We will describe how fossils are formed when trapped within rock. Then we will compare soils and recognise that they are made from rocks.
Other areas of learning will be the tessellations and pattern in Art, using MC Esher as our artist. Our language skills will improve with our French lessons. Kite class will be using 'Scratch' to enhance their programming skills, creating a short, animated story as a final product.  We will be reinforcing the school's Christian values by using the story of 'The Good Samaritan' to develop our learning.
English fiction will have a focus on action writing techniques and non-fiction will focus on  persuasion writing.
Art Week May 2021
Art week photos of out Pablo Picasso interpretations
We are looking forward to the rest of the Summer Term.
Please can we remind everyone to ensure their child has a fruit or veg snack to eat at break.  Also, remember we only allow water in the drinks bottles.
Weekly Spelling Tests will be on a Friday. All children have a paper copy and also a copy stuck in their reading record books.
Kite Spellings Summer Term 2 Y4
Kite Spellings Summer Term 2 Y3
Kite Spellings Summer Term 2 Kite group
ALL YEARS :  TTRockstars   Encourage your child to develop their Times Table knowledge using this App. They have their own password which can be found in their reading journal.
Reading- Please sign your child's reading record every time they are heard reading. This will show a minimum of 4 reads a week is being completed.Reading record books will be checked every Friday and signed by member of Kite staff.
If you are using the AR scheme ,please log on below and complete a quiz. Always keep reading. Read aloud to an adult daily and read to themselves for at least 20 minutes a day, preferably more. Here is a link to questions to ask when listen to your child reading. If possible share stories as a family too. Write a book review for each book you read.
Click here during school hours to complete an AR quiz. Please record your score in your planner or Home Learning Book.
A reading website that has updated lists of children's authors reading aloud and fun activities. https://www.weareteachers.com/virtual-author-activities/?utm_content=1584565321&utm_medium=social&utm_source=facebook
Class work for children who are self-isolating, or awaiting a test result:
TTrockstars should be used everyday. If no device is available, children can write out the times tables. As a guide , begin with 10X, 5X and 2X. Move on to the others up to 12X. The corresponding division facts should also be learnt.
Reading 4 times a week for at least 20 minutes is encouraged. AR quizzes  (for those using AR) can be accessed during school time.
Maths:
Blank_Time_Worksheet  Can you tell the time? Write the time in words. Try minutes to the hour and past.
Gallery
Kite Class News