Kite Class
Teachers: Mrs Maddy Pengelly & Mrs Liz Brading
Teaching Assistants: Mrs Sara Leach and Mrs Pilton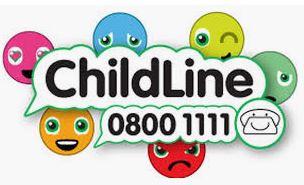 Gallery
See what the rest of the class is up to. Please send us pictures of your home learning.
Work for Home Learning:
As we go in to the Easter holidays we believe that both parents and children need a break from lessons and so there will not be any formal work set over this period. We would, of course, like you to continue with your reading and enjoying stories. How about using your time to develop art skills, be creative and have fun together.
The most important thing is to keep reading. Read aloud to an adult daily and read to themselves for at least 20 minutes a day, preferably more. Here is a link to questions to ask when listen to your child reading. If possible share stories as a family too. Write a book review for each book you read.
Click here during school hours to complete an AR quiz. Please record your score in your planner or Home Learning Book.
A reading website that has updated lists of children's authors reading aloud and fun activities. https://www.weareteachers.com/virtual-author-activities/?utm_content=1584565321&utm_medium=social&utm_source=facebook
David Walliams is reading his books here: https://www.worldofdavidwalliams.com/elevenses/
Maths:  TTRockstars,
About our class
Mrs Pengelly and Mrs Brading, the class teachers, are supported by Mrs Leach. We would like to warmly welcome all the children back into the start of their exciting new school year. We are looking forward to working with you all.
Class Documents
Gallery
Kite Class News
Home learning
If you and your child/ren are self isolating, please look on your classes page. Work will be set or signposted at the beginning of every week.
Music Buddies
Due to the COVID 19 outbreak there will be NO Music Buddies until further notice
DT week- Who lives here?
We have been gathering designs and ideas for our bug hotel. Throughout the week we have practised measuring and sawing accurately. Everyone has designed and created a bug hotel. Come and have a look at our creations. We are waiting to see if any occupants move in!
Also on view are our wormeries which are the product of great collaboration, using our Team Ant skills.
Swimming for Y3 and Y4
Swimming for Y3 and Y4 will begin Wednesday 13th September, at Strode, for the Autumn term. Please remember all children will need a swimming kit, including a swimming hat.
The school office will organise payment details.
Welcome back to everyone.
We also welcome our trainee teacher Mrs Gemma Rich.
We have lots of fun things in store for the coming term.