Welcome….
We are delighted to announce that we have been awarded The Somerset Inclusive Dyslexia Friendly Schools Initiative.
The Report is attached should you wish to read it.  IDFS Report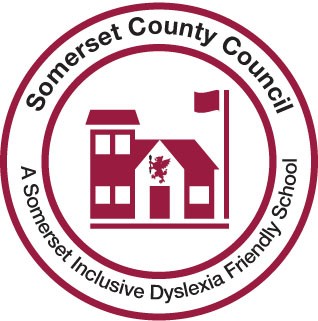 Our School continues to be a 'GOOD School' according to our recent Ofsted inspection (February 2018). We feel the report reflects the school's family ethos and the importance of every child to us. The report also reiterates the church school inspection which found us to be an outstanding church school (November 2016).
'The leadership team has maintained the good quality of education in the school since the last inspection. You provide strong and encouraging leadership which values the contribution of others. With good support from staff and the governing body, you have continued to lead the school in an open and collaborative way. Staff morale is high. Governors also talk with pride about the school. They highlight 'a family environment where all associated with the school care about pupils and seek to do all they can to help them achieve well.' Everyone associated with the school rightly identifies the positive relationships between leaders, staff, parents and carers, and children, which help all children to make at least good progress. Parents were unanimous in recognising the high level of care and guidance that staff provide and were almost unanimous in recommending the school to others' Ofsted Letter 19th March 2018. (Ofsted Report March 2018)
Long Sutton C of E  Primary School and Toy Box Pre-school are committed to safeguarding and promoting the welfare of children and young people and expect all staff, volunteers, visitors and outside agencies to share this commitment and to follow the school's policy and procedures – Safeguarding and Child Protection Policy Sept 2018 V2

We would like to celebrate the success of our recent Ofsted inspection where the full nature of the school we feel was reflected in the report, where every individual is important and we want all our children to achieve their best. The inspector saw how the school has progressed since the previous inspection and that when we focus on an area to develop the outcomes are good. They also felt that the 'Warm and supportive relationships between adults and pupils help pupils to feel secure at school.'  The pupils told the inspector that they feel safe in school. One,  reflecting the views of others, said, 'Everyone at school goes out of their way to be friendly.'
This inspection reiterates the finding of the church school inspection (SIAMs), in which we were shown to be outstanding in all areas (SIAMS Report Nov 2016). It was particularly noted that the 'Explicit Christian values have a significant impact on behaviour and relationships in the whole school creating a positive and supportive community' and as a result of this 'all children do well academically, make good progress and attain standards that are in line with or above national expectation'. The children were able to talk clearly about their learning and Christian understanding and how this supports them in their daily lives. As a school we are really pleased that all our hard work has been recognised by the inspection and feel the report clearly reflects our wonderful school. It really is a place where 'children learn to love and love to learn' and have amazing opportunities to develop in all aspects of learning and life.
We welcome all children and work hard to meet each of their individual needs.  We aim to encourage each child to reach their full potential through a wide range of learning experiences as they journey through their time at our school. To enable them to achieve this, we aim
to create a warm and welcoming atmosphere within each class, where children feel accepted  and are able to explore new things with increasing confidence and independence. The Christian ethos of the school is reflected in the way we encourage each child to participate within a secure framework of boundaries where they are never afraid to 'have a go'.
We strive to work in partnership with parents to support each child on their learning journey. We pride ourselves in fostering strong relationships with both the local church and community. At Long Sutton C of E Primary we believe this helps children to learn their place in society and to value the important role other people play in helping them develop into responsible, confident young people who care for the world around them and those in it.
I think the school's ethos and aims are well summed up in this recent quote from a parent:
'There is a great sense of family within the school and every child is seen as important and treated individually. The children in return respect and care for their teachers, helpers and their peers. I think it is due to this loving environment that my child and all the other children flourish. Again I believe that the Christian values at the core of the school are responsible for this and the children are taught through their school promises and daily Christian instruction the importance of thinking about their actions and their effect on others before acting.'
Long Sutton C of E School Promises
Always try our best
Be polite and well mannered
To be kind and caring
Play together nicely and fairly
Treat everyone and everything with respect
To keep each other safe
Useful Documents
Weekly News