Welcome….
Hello from everyone – click here
Hello from Toy Box staff – click here
Hello from all the teachers – click here
Hello from Mrs Reynolds click here
Thought for the day:
'You can choose courage, or you can choose comfort, but you cannot chose both.' Brenee Brown
 'Great things are not done by impulse but by a series of small things brought together.' Vincent Van Gogh
Every journey starts with a small step.
Courageous acts are in the everyday. The media picks up on 'big' stories of courage and these are great to share. Recently we have been reminded how courageous acts are in the everyday, for each of us. A courageous act is a small step outside our comfort zone – to ask for help, to forgive, to apologise, to start something new, to turn away from negativity, to believe in yourself. Last week Wimbledon organisers released a short film reflecting examples of great sportsmanship, small yet courageous acts, from past tournaments. The Bible tells of people who took a small step of faith – asking for help, asking questions, setting out on a new journey. Those small steps then grew into experiencing 'life in all its fullness.'
Dear God, thank you that I can be courageous today and I will be courageous today. Amen
What courageous acts have you noticed recently – have you encouraged someone who has been courageous?
What small step of courage might you take today? Be brave.
https://www.wimbledon.com/en_GB/video/media/6153133144001.html
Ed Gregory, Director of Education, Diocese of Bath and Wells
Dear Parents, Carers, Children and Visitors,
Welcome to Long Sutton C of E Primary School, with the on-going lock down the school is now open for children of Key Worker's or vulnerable children only. Unfortunately the rest of the school are learning at home. You will find the home learning for each class for this week on the class page. There are also lots of links to good websites on the Kid's Zone page, a worship and  a Keeping Fit and Healthy page. Please stay safe, keep your distance and keep in touch with us. One way to do this is to email us with some of the things you have been up to. We will them post these on the class pages or facebook.
Best wishes 
Mrs Reynolds and the whole staff team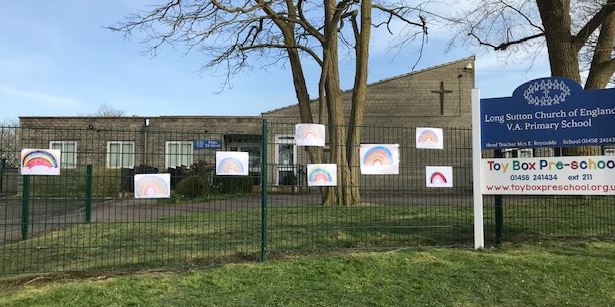 Our School Vision is 'Learn to love and Love to learn.'  We offer a dynamic, challenging and inspirational curriculum based on Christian values which stimulates curiosity, adventure and risk taking within a safe and secure environment where children can achieve success today in order to prepare for tomorrow. We value and nurture all members of our school community and encourage everyone to reach their full potential.
Our school continues to be a GOOD school according to our most recent Ofsted inspection (February 2018). We feel the report reflects the school's family ethos and the importance of every child to us and reiterates the Church School Inspection (November 2016) which found us to be an OUTSTANDING church school.
'The leadership team has maintained the good quality of education in the school since the last inspection. You provide strong and encouraging leadership which values the contribution of others. With good support from staff and the governing body, you have continued to lead the school in an open and collaborative way. Staff morale is high. Governors also talk with pride about the school. They highlight 'a family environment where all associated with the school care about pupils and seek to do all they can to help them achieve well.' Everyone associated with the school rightly identifies the positive relationships between leaders, staff, parents and carers, and children, which help all children to make at least good progress. Parents were unanimous in recognising the high level of care and guidance that staff provide and were almost unanimous in recommending the school to others. (Ofsted report)
The Church School Inspection noted that the 'Explicit Christian values have a significant impact on behaviour and relationships in the whole school creating a positive and supportive community' and as a result of this 'all children do well academically, make good progress and attain standards that are in line with or above national expectation'. The children were able to talk clearly about their learning and Christian understanding and how this supports them in their daily lives. As a school we are really pleased that all our hard work has been recognised by the inspection and feel the report clearly reflects our wonderful school. It really is a place where 'children learn to love and love to learn' and have amazing opportunities to develop in all aspects of learning and life.
The school's ethos and aims are well summed up in this recent quote from a parent:
'There is a great sense of family within the school and every child is seen as important and treated individually. The children in return respect and care for their teachers, helpers and their peers. I think it is due to this loving environment that my child and all the other children flourish. Again I believe that the Christian values at the core of the school are responsible for this and the children are taught through their school promises and daily Christian instruction the importance of thinking about their actions and their effect on others before acting.'
We are delighted to announce that we have been awarded The Somerset Inclusive Dyslexia Friendly Schools Initiative.  The report is attached (IDFS Report).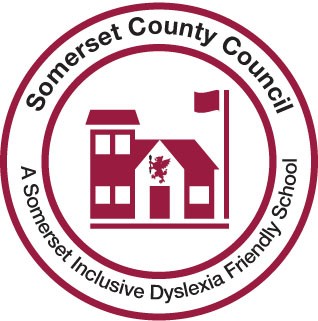 Long Sutton C of E Primary School and Toy Box Pre-school is committed to safeguarding and promoting the welfare of children and young people and expect all staff, volunteers, visitors and outside agencies to share this commitment and to follow the school's policy and procedures (see below, in Useful Documents).
Long Sutton C of E School Promises
Always try our best
Be polite and well mannered
To be kind and caring
Play together nicely and fairly
Treat everyone and everything with respect
To keep each other safe
Useful Documents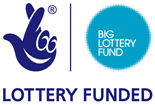 Weekly News