Cygnet Class
Teachers: Mrs Gabrielle Manzi
LSA / SEN: Mrs Michelle Rose , Mrs Kate Francis,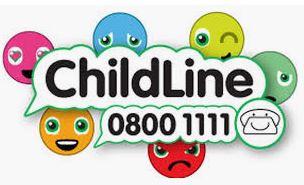 Mrs Margaret Cornthwaite and Miss Scarlett Rolls
Gallery
See what the rest of the class is up to. Please send us pictures of your home learning.
Work for Home Learning:
As we go in to the Easter holidays we believe that both parents and children need a break from lessons and so there will not be any formal work set over this period. We would, of course, like you to continue with your reading and enjoying stories. How about using your time to develop art skills, be creative and have fun together.
The most important thing is to keep reading. Read aloud to an adult daily, share some favourite stories and talk about these. Also chose a book to read to your child each day. Sing some nursery rhymes daily, see link.
Phonics: Reception practise phase 2 and 3 using the linked sounds mats. Year 1 practise phase 3 and 5 phonics using the linked sound mats. Also access phonics on Espresso (your log in to this will be sent privately)
Choose some words from the word houses to learn to read and spell.
Word House 1   Word House 2  Word House 3   Word House 4  Word House 5
Year 1 and Reception: The children can go on Number blocks and practise Number formation using this sheet. Cooking is also a good way to practise Maths as is playing broad games using dice e.g. snakes and ladders, ludo, orchard games etc.
Do remember they need to play.
PE: Make sure you go out for a walk or take some exercise each day.

Cygnet Class is where the youngest children begin their time with us. The children in this class are Reception and  Year 1.  Mrs Manzi, the class teacher, is supported by  many very experienced voluntary helpers. In Cygnet Class there is a mixture of play based learning and more formal teacher lead learning. A particular favourite of the week is the Welly Walk where the children go off site around the village and local area learning about their surroundings. Children in Cygnet class have daily phonics to support them in learning to read and write effectively. Many of the children will say that their favourite part of the week is creative dance, a favourite of Mrs Manzi's.
Gallery
Useful Documents
Cygnet Class News
Home learning
If you and your child/ren are self isolating, please look on your classes page. Work will be set or signposted at the beginning of every week.
Music Buddies
Due to the COVID 19 outbreak there will be NO Music Buddies until further notice
Welly Walk
Welly Walk is now on Tuesdays and starts 5th September.