Cygnet Class
Teacher: Mrs Gabrielle Manzi
LSA / SEN: Mrs Michelle Rose, Mrs Margaret Cornthwaite, Mrs Serena Patten and Miss Sophie Farmer
Welcome to Cygnet Class!
The new reception children have settled into Cygnet class very well this and we have really enjoyed getting to know them. They have been busy painting, building, dressing-up, making music, playing and making new friends, and they have especially enjoyed their school lunches! We have read lots of stories together too.
Autumn Term 2021
Thank you to all the parents who attended the Reception Phonics Evening. Please find the powerpoint attached:
Please find the powerpoint from Mrs Manzi's presentation to parents about the Early Years Foundation Stage attached for you to look at at your leisure.
Here is the link to the handwriting website which has lots of ideas to help you support the development of gross and fine motor skills in preparation for handwriting. https://teachhandwriting.co.uk/parents.html
We will start the term with the topic Wonderful Me! We will learn about what makes us special, how to look after our bodies and how to look after each other. We will also be learning how to use our learning muscles: Tough Tortoise, Team Ant and Wise Owl.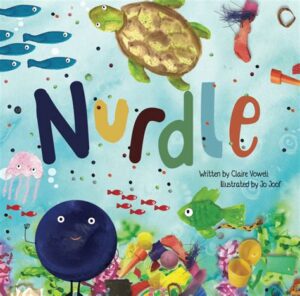 Eco-Heroes 
Our science topic this term is about the effects of plastics on the animals who live in our oceans. We will be learning all about nurdles, single use plastics and how we can help save our seas.
In English we will be using Talk for Writing to explore the story of 'The Enormous Turnip'. Year one will be learning about adjectives and how to write a perfect sentence. We will also be writing some poetry about ourselves and learning how to use labels and captions in topic work.
In Maths reception children will be learning to count five, then ten objects. You can help by counting lots of different things at home together. We will also be learning about different shapes in the environment and how to make repeating patterns. Don't forget to watch Number blocks together!
https://www.bbc.co.uk/cbeebies/joinin/numberblocks-help-your-child-with-maths
Year 1 children will be working on counting, reading and writing numbers to 10 in numerals and words. They will be learning about addition and subtraction using different strategies including a number line and part, part whole. You can help by supporting your child to write their numerals correctly at home.
In our phonics lessons reception children will learn the first phonemes and how to blend them to make simple words. They have already learnt the first few phonemes: s a t p i n 
Year 1 will focus on their handwriting this term, learning how to join some of their letters using cursive writing. In phonics they will revise some sounds from last term before moving onto new letters and sounds from phase 5. There will be a year 1 phonics workshop for parents to show you how to support your child at home.
Don't forget to send your child in with a named PE kit and wellington boots for wet welly walks. Children will also need a complete set of named spare clothes too, just in case of accidents!
In Cygnet Class we love reading! Here we are sharing our favourite books with our friends.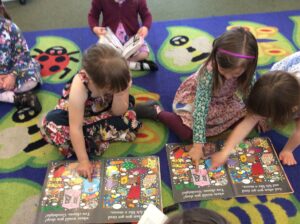 Cygnet Class is where the youngest children begin their time with us. The children in this class are Reception and  Year 1.  Mrs Manzi, the class teacher, is supported by many very experienced voluntary helpers. In Cygnet Class there is a mixture of play based learning and more formal teacher led learning. A particular favourite of the week is the Welly Walk, where the children go off site around the village and local area learning about their surroundings. Children in Cygnet class have daily phonics lessons. Many of the children will say that their favourite part of the week is creative dance, a favourite of Mrs Manzi's.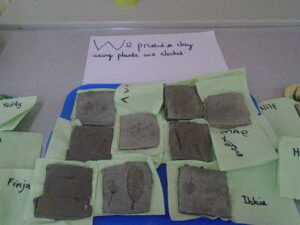 Here are some pictures of our work on Cave Art. We had great fun making our own paint and paint brushes and printing in clay with natural objects.
Useful Documents
Cygnet Class News
Welly Walk
Welly Walk is now on a Thursday, exploring our village.