Harrier Class
Teachers:  Mrs Stephanie Janas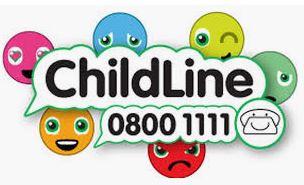 Teaching Assistants: Mrs Sara Leach, Mrs Catharine Grice
Lockdown January 2021: week commencing 4th January 2021
PLEASE GO TO SEESAW FROM WEDNESDAY 6TH JANUARY FOR DAILY LESSONS
Dear Harrier Class
We are really sad to not be seeing you face to face in school this week, but hope that you have had a lovely Christmas and New Year.
We, like you, were only told of the closure of primary schools at 8 o'clock last night, so please bear with us whilst we organise online learning for you. There are a few activities below. I have kept them straight forward, so that you can do them yourselves – please remember that your parents still have their own work to do and possibly other younger children to help, so as young adults try to be resourceful and resilient and do as much as you can independently.
Hopefully in the next few days I will be able to set some work on Seesaw and we can communicate with photos and videos – I look forward to that! I will be asking you to upload a photo of your planner each morning, so keep reading!!
I will set TTRockstars to the 6 times table this week. Remember, if you cannot go online, then write out the multiplication and corresponding division facts on a piece of paper. Why not make it more fun, by spotting the patterns and making a colourful poster!
Keep checking this page over the next few days for an update.
Best wishes everyone,
Mrs Janas
Reading: Click here during school hours to complete an AR quiz. Please record your score in your planner.
Times Tables: TTRockstars.
Today's Maths: https://vimeo.com/462717846
Worksheet: 5.1.2021 Interpret-charts
Spellings: 5.1.2021 Spellings
Punctuation: punctuation worksheet
About Our Class
In year 5 the children move into Harrier Class with Mrs Janas, the class teacher, supported by Mrs Leach and Mrs Feierabend. In Harrier Class the children begin to develop various roles of responsibility. They take a leading role in daily Worship, they take on the role of play leaders in supporting the younger children at playtime, they may choose to become class photographers, house captains, school council members, representing the school in a sporting and/or academic way. Year 6 are given the opportunity to be 'buddies' for the youngest children in Cygnet class in the Autumn term.
In Harrier the children also have the opportunity to go on a residential trip to: Mill-on-the-Brue. The highlight of the Summer term is the KS2 Production, which is a chance for the children to develop and show their wider talents to the school and community. The foundation of all learning in Harrier Class is based on the school's Christian ethos.
Outstanding levels of behaviour, appearance, manners – all encompassed within our Christian values – are expected and the Harrier Class team actively promote the children becoming more independent, responsible and resilient in preparation for the move to Secondary education.
The Class Prayer
Be thou a bright flame before me
Be thou a guiding star above me
Be thou a smooth path below me
Be thou a kindly shepherd behind me
Today tonight and forever.
                                                                        St. Columbus (521 – 597)
---
Documents for parents
Newsletter
Spellings
---
Gallery
Harrier Class News
Home learning
Please look on your classes page, work will be set or signposted at the beginning of every week.