Harrier Class
Teachers: Mrs Astington & Mrs Janas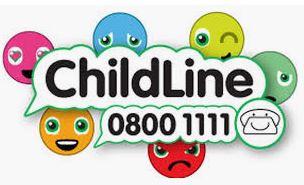 Teaching Assistants: Mrs Wall
Gallery
See what the rest of the class is up to. Please send us pictures of your home learning.
Work for Home Learning:
As we go in to the Easter holidays we believe that both parents and children need a break from lessons and so there will not be any formal work set over this period. We would, of course, like you to continue with your reading and enjoying stories. How about using your time to develop art skills, be creative and have fun together.
The most important thing is to keep reading. Read aloud to an adult daily and read to themselves for at least 20 minutes a day, preferably more. Here is a link to questions to ask when listen to your child reading. If possible share stories as a family too.
Click here during school hours to complete an AR quiz. Please record your score in your planner or Home Learning Book.
About Our Class
In year 5 the children move into Harrier Class with Mrs Janas and Mrs Astington, the class teachers, supported by Mrs Wall. In Harrier Class the children begin to develop various roles of responsibility. They take a leading role in daily Worship, they take on the role of play leaders in supporting the younger children at playtime, they may choose to become class photographers, house captains, school council members, representing the school in a sporting and/or academic way. Year 6 are given the opportunity to be 'buddies' for the youngest children in Cygnet class in the Autumn term.
In Harrier the children also have the opportunity to go on a residential trip to: Mill-on-the-Brue. The highlight of the Summer term is the KS2 Production, which is a chance for the children to develop and show their wider talents to the school and community. The foundation of all learning in Harrier Class is based on the school's Christian ethos.
Outstanding levels of behaviour, appearance, manners – all encompassed within our Christian values – are expected and the Harrier Class team actively promote the children becoming more independent, responsible and resilient in preparation for the move to Secondary education.
The Class Prayer
Be thou a bright flame before me
Be thou a guiding star above me
Be thou a smooth path below me
Be thou a kindly shepherd behind me
Today tonight and forever.
                                                                        St. Columbus (521 – 597)
---
Documents for parents
Newsletter
Spellings
---
Gallery
Harrier Class News
Home learning
If you and your child/ren are self isolating, please look on your classes page. Work will be set or signposted at the beginning of every week.
Music Buddies
Due to the COVID 19 outbreak there will be NO Music Buddies until further notice
Science Week
This week has been Science Week. Here in Harriers we have focused our learning on helping the environment by Recycling, Reusing, Repairing and Reducing. We experimented with chemical reactions, water filtering, making paper and reducing food waste. Here are a few pictures of our wonderful paper making experiment.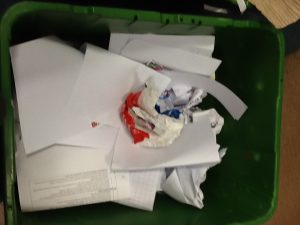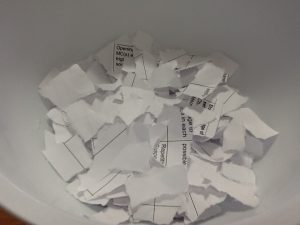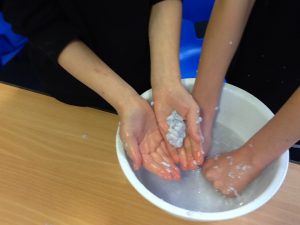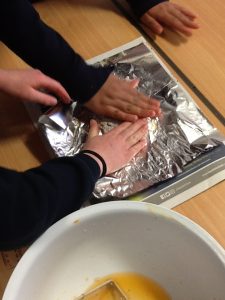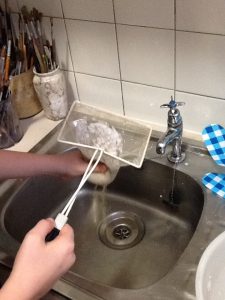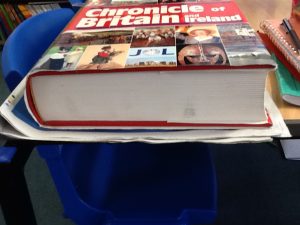 WOW! Glastonbury Abbey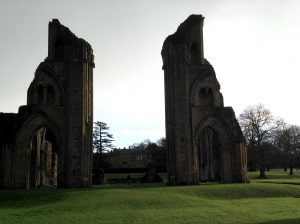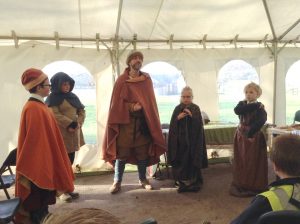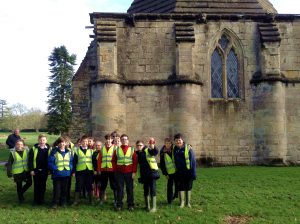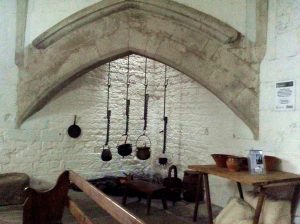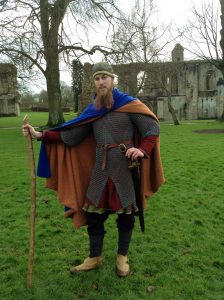 Another WOW! starter to our new topic of Invaders, Settlers and Kingdoms. Harrier class visited Glastonbury Abbey. Here they enjoyed workshops learning how Anglo-Saxons lived, went on a tour of the ruins and even met 'King Arthur'. A great day with some lovely memories.
Christmas arrives in Harrier Class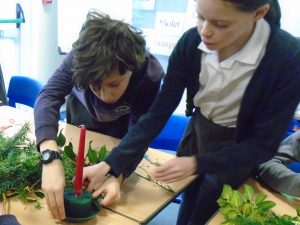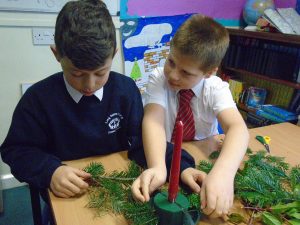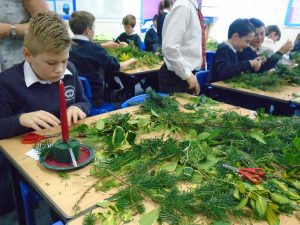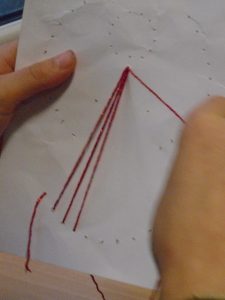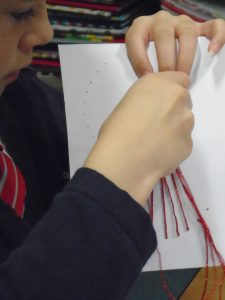 Here we are making our table decorations and hand-sewn Christmas cards.
French Cafe
Remember our French Cafe? Well, here's a few pics of us making some biscuits.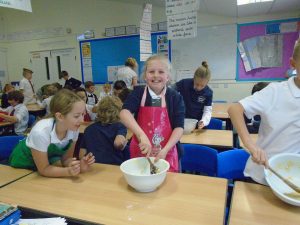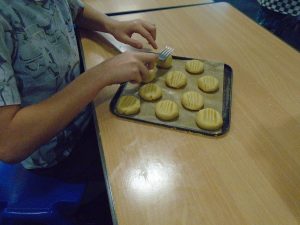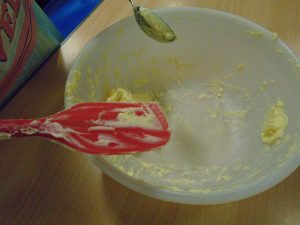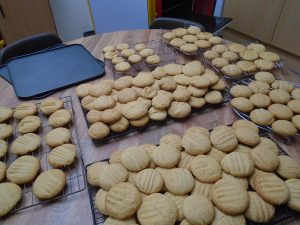 Harrier Newsletter Autumn
Harrier Newsletter Spring
Messy Church
Plenty of crafty fun at Messy Church!