Kingfisher Class
Teachers:   Mrs Beth Casalis (Mon, Tues, Weds a.m) and
                       Mrs Liz Brading (Weds p.m, Thurs, Fri)
Teaching Assistants: Mrs Joanna Long (a.m only) and Mrs Amanda Epps (p.m only) Mrs Toni Sambell (Mon to Thurs am only)
Phonics workshop for Year 1: Powerpoint click here
Welcome to our Kingfisher class page.   
What a wonderful first few weeks the children have had in school! They seem to have settled into the new class and routines amazingly well. We are so impressed by their good manners and behaviour.
Autumn Term (1) 2021 in Kingfisher class.
In Kingfisher class we have an exciting half term ahead with a wide variety of activities planned. Our Talk for Writing text this half term is based around the traditional story 'The magic porridge pot' which has a magic pot that creates endless porridge! The children will adapt the story, creating their own characters and magic!
The children have all been assesed on their phonic knowledge during our first week back in school. They will continue to have daily phonics lessons and will continue to develop our reading skills – you can really help by hearing your child read their school reading book every day and we encourage you to keep the reading book until your child can read it fluently. Following recent government advice, the children will need to keep their book for three nights. On the first evening they will need to 'decode' i,e, work out what the unfamiliar words are. On the second evening they will need to be encouraged to read more fluently, reading the words at sight and finally on the third evening they will need to be encouraged to read with a story voice, using good expression. Rereading the same book can help develop confidence and independence in reading and will also help build your child's stamina for reading longer books. Please could books and planners be in class every day. Thank you!
In Maths the children will be focussing on developing a sense of numbers, recognising and placing numbers on a numberline. Year 1 will focus on numbers to 30 and Year 2 will learn about 2 digit numbers. Our focus will be place value, addition and subtraction as well as the geometry of shapes.
In Science our topic is 'How to look after our world'. The children will learn about plastics and our environment. They will also be looking at animals including humans and what their basic needs are. They will also find out about the importance of exercise for humans and eating the right types of food.
Our class will be focussing on Design and Technology during the week before half term. The children will build and design structures, exploring how they can be made stronger, stiffer and more stable.
In computing the children will learn about the importance of online safety, learn about data handling, programme the moving 'Bee bots' and  will use our new laptops to record and upload images to create an interactive story.
In PSED we will be learning about the school promises and how our actions can have consequences. We shall look at relationships and explore feelings. We will also look at what bullying is and the importance of being kind to others. There is also an emphasis on valuing differences and how we treat everyone with respect. In RE we are learning about the Christian creation story and linking it in with appreciating the beauty of our world and how we can look after it.
In Music we will develop our singing voices outside and explore basic rhythm and patterns in different types of music. In Art and design we shall explore drawing skills and the use of colour.
In PE the children will develop their dancing skills with Mrs Casalis on a Monday and Mrs Rose will teach the class multi skills on a Wednesday afternoon.
All children: Maths games to try at home
https://www.topmarks.co.uk/learning-to-count/blast-off
Number Bonds on: https://www.topmarks.co.uk/maths-games/hit-the-button
Number bonds to 10:
Make 30:
The Bare Necessities – these are a range of maths games you can play at home http://www.southwick.wilts.sch.uk/pdf/Bare%20Necessity%20KS1.pdf
Speed words for Year 1: These will be sent out weekly for children to practise daily at home to build up a sight vocabulary when reading.
Spellings for Year 2: Please find the weekly spellings in your child's planner. Here is a link with strategies to help your child remember their spellings.
t-l-52830-strategies-for-learning-spellings-activity-sheet_ver_1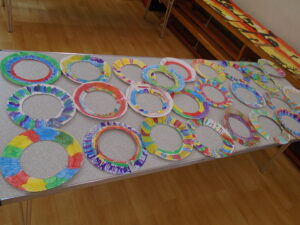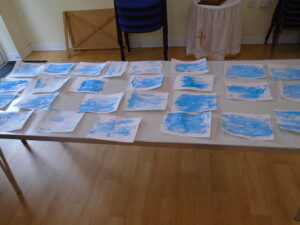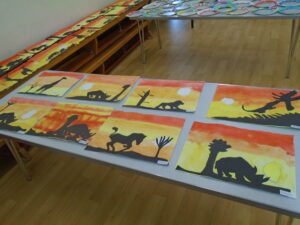 Kingfisher Class News