Kingfisher Class
Teachers:   Mrs Beth Casalis (Mon, Tues, Weds a.m) and
                       Mrs Liz Brading (Weds p.m, Thurs, Fri)
Teaching Assistants: Mrs Kate Francis, Mrs Joanna Long (a.m only) and Mrs Amanda Epps (p.m only) Mrs Yvonne Elston Thursday pm                                                                                       
Kingfisher Spellings Summer Term 2 Y2[2452][8223]
Phonics workshop for Year 1: Powerpoint click here
Welcome to our Kingfisher class page.                                             
Summer Term 2021 in Kingfisher class.
In Kingfisher class we have an exciting half term ahead with a wide variety of activities planned. Our Talk for Writing text is based around the wonderful story 'Meerkat Mail' by Emily Gravett which explores the hidden message of the 'grass not always being greener on the other side' and to be grateful for what we have. We shall also learn all about meerkats!
We have daily phonics lessons and will continue to develop our reading skills – you can really help by hearing your child read their school reading book every day and we encourage you to keep the reading book until your child can read it fluently. Rereading the same book can help develop confidence and independence in reading and will also help build your child's stamina for reading longer books.
In Maths the children in Year 1 will consolidate our number facts to 10 and 20 and will solve addition and subtraction problems with numbers to 20 and multiples of 10 to 100. In Year 2 the children will be calculate addition and subtraction problems using two digit numbers as well as practising number facts up to 100. Both year groups will recap work on money, time, position and direction. It's always helpful if the children can practise their time skills at home so please ask them the time whenever you have the opportunity! Thank you!
As part of our Geography focus we shall continue to compare the human and physical features of Kenya with the UK and learn about different continents.
In Science we will be learning about the needs of living things, and how to identify different animals and plants in different habitats, including rivers, the savannah and coasts.
In PSED we will be learning how we grow and change over time, learning about the importance of looking after ourselves and keeping ourselves safe. In RE we are learning about the Christian value of love and learning about Bible stories that show us how to be kind to one another.
In Music we will develop our singing voices outside and learn about the British composer Edward Elgar. In Art and design we shall explore printing and pattern and learn about the artists Kara Walker and Andy Warhol.
At last we can make the most of the warmer weather and will make the very most of our amazing outdoor space. Every fortnight the Year 1 children will benefit from Forest school time with Mrs Goodwin. In PE the children will develop their athletic skills, including throwing, jumping and running and will benefit from time with a visiting Sport's coach every Monday.
All children: Maths games to try at home
https://www.topmarks.co.uk/learning-to-count/blast-off
Number Bonds on: https://www.topmarks.co.uk/maths-games/hit-the-button
Number bonds to 10:
Make 30:
The Bare Necessities – these are a range of maths games you can play at home http://www.southwick.wilts.sch.uk/pdf/Bare%20Necessity%20KS1.pdf
Speed words for Year 1: These will be sent out weekly for children to practise daily at home to build up a sight vocabulary when reading,
Spellings for Year 2: Please find the weekly spellings for the Summer term below. Click for the link.
Kingfisher Spellings Summer Term 2 Y2[2452][8223]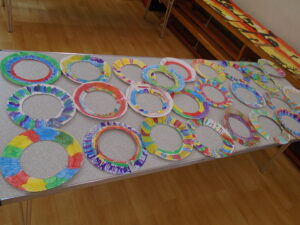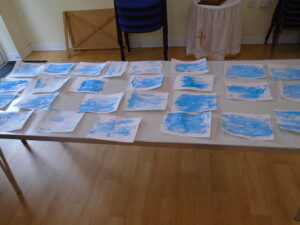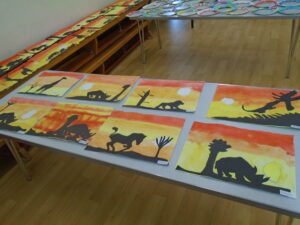 Kingfisher Class News